Help Us Improve Cancer Screening For Everyone
Delfi is expanding its team of top talent to help people live longer, healthier, cancer-free lives through widely available, high-performing cancer screening tests.
Check Out Our Current Openings
Our Values
We ask Delfites at every level to uphold three core values in all of our interactions. We are building products that we believe will change the way cancer is diagnosed and treated, and these principles guide our decisions and actions every day.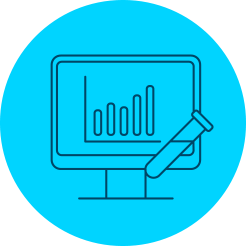 Lead With Science,
Anchored in Pragmatism
We pioneer life-changing science by ensuring quality, transparency,
and rigor at all times.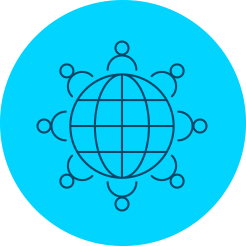 Build With and For All
We are not just building
a product—we aim to disrupt the path of cancer for all, regardless of geography or socioeconomic class.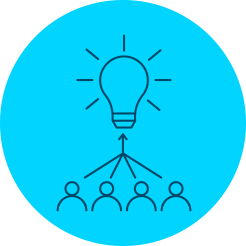 Put "We" Over "I"
Through teamwork, we build collective intelligence. Each
of us wins when those we serve and those who serve with u­s win.
---

What Our Values Mean to Delfites…

Aubrey Zapanta

Tech Development
After my mom was diagnosed with cancer, I knew I wanted to contribute to this effort. Finding companies that focused on revolutionizing cancer diagnosis and screening became a personal quest. I am thrilled to join Delfi in its mission to detect cancer early with a simple and affordable blood draw. I strongly believe that Delfi will allow our loved ones to continue making more memories with us.

Will Stock

Automation Engineering
Just thinking of a new way to look at DNA fragments to find cancer at its most curable stage and making it low cost to the masses is a great mission. I want to be a part of something like that. It feels like we are really making an impact and a difference in the world."

Denise Butler

Lab Operations
The people at Delfi are what makes working here special. I recognized from my first interview that everyone was passionate about working together to develop an affordable, early cancer detection test that could make a global impact. That excitement is contagious!

Connor Hogan

Software Development
I'm inspired to work with a team keeping healthcare accessibility at the forefront of our conversation and mission. By developing our technology for efficiency and portability, we can better serve our global community.

Jacob Carey

Data Science
I was drawn to Delfi's innovative science, and I feel excited about our potential to revolutionize cancer screening.

Debbie Jakubowski

Clinical Data Science
Instead of trying to find people who all think the same, I try to bring in talent that will be complementary to each other.
Caring for You at Work and Beyond
Our mission to help people live longer, cancer-free lives starts with you. We want to create a diverse, inclusive, and healthy workplace so you can do your best work.
FINANCIAL WELL-BEING
We offer competitive, comprehensive compensation packages. All full-time employees are eligible for our target bonus plan, equity, 401(K), and annual merit cycle.
BALANCING WORK & LIFE
We have a non-accrual time off program so you can take the time you need to be productive and healthy. We also have a generous holiday schedule and observe a 5-day "winter break" so you can recharge.
HEALTH & FAMILY BENEFITS
Delfi pays 100% of the medical premium for you and your family, including making contributions each pay period to your health savings account to help cover the deductible. We offer 16 weeks of paid parental leave so you can take care of yourself and your family.
FLEXIBLE WORK OPTIONS
We have labs and offices on both coasts, in Baltimore and Palo Alto, but support hybrid and remote work options for most positions. To make life easier, each Delfite receives a one-time $400 subsidy to set up their home offices.
INVESTING IN YOU
We offer wide-ranging learning and development programs so you can continue to develop your skills and grow. Through our equity program, everyone has a stake in the company and feels a sense of ownership.