Help Us Improve Cancer Screening For Everyone
Delfi is expanding its team of top talent to help people live longer, healthier, cancer-free lives through widely available, high-performing cancer screening tests.
Our Values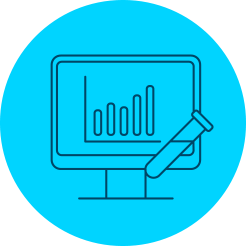 Lead With Science,
Anchored in Pragmatism
We pioneer life-changing science by ensuring quality, transparency,
and rigor at all times.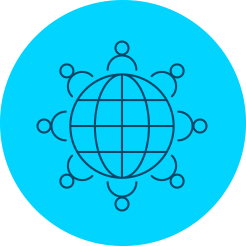 Build With and For All
We are not just building
a product—we aim to disrupt the path of cancer for all, regardless of geography or socioeconomic class.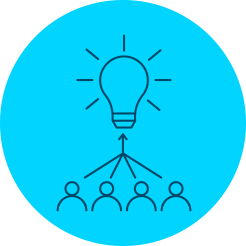 Put "We" Over "I"
Through teamwork, we build collective intelligence. Each
of us wins when those we serve and those who serve with u­s win.
Life at Delfi

Aubrey Zapanta

Tech Development
After my mom was diagnosed with cancer, I knew I wanted to contribute to this effort. Finding companies that focused on revolutionizing cancer diagnosis and screening became a personal quest. I am thrilled to join Delfi in its mission to detect cancer early with a simple and affordable blood draw. I strongly believe that Delfi will allow our loved ones to continue making more memories with us.

Daniel Dix

Clinical Operations
Delfi is dedicated to building a team with a shared goal and vision of using science, innovation, and passion to create products that will save lives and be accessible for those from all walks of life. I'm thankful I get to work with the most brilliant group of team members who are committed to creating rigorous clinical trials that produce quality data and are inclusive of all communities.

Denise Butler

Lab Operations
The people at Delfi are what makes working here special. I recognized from my first interview that everyone was passionate about working together to develop an affordable, early cancer detection test that could make a global impact. That excitement is contagious!

Connor Hogan

Software Development
I'm inspired to work with a team keeping healthcare accessibility at the forefront of our conversation and mission. By developing our technology for efficiency and portability, we can better serve our global community.

Jacob Carey

Data Science
I was drawn to Delfi's innovative science, and I feel excited about our potential to revolutionize cancer screening.

Sandya Iyer

Commercial
Building products from the ground up is not only challenging but also fun. Working with great people every day on interesting problems is truly gratifying.
Benefits and Perks
FLEXIBLE TIME OFF
GENEROUS HOLIDAY SCHEDULE
MEDICAL AND DENTAL
401(k)
HYBRID AND REMOTE WORK OPTIONS
HOME OFFICE TECHNOLOGY SUBSIDY