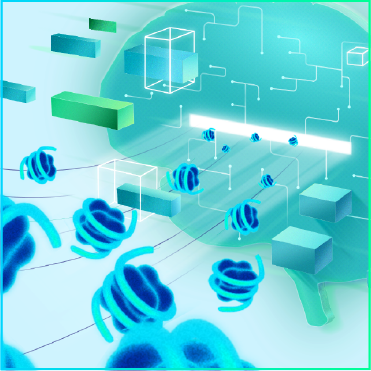 Pioneering Breakthroughs in Advanced Machine Learning and Fragmentomics
Delfi uses novel machine learning algorithms to analyze fragments of cell-free DNA, resulting in the accurate detection of cancer from a single blood sample.
Developed by Top Cancer Experts
Delfi's team includes leading experts in cancer biology, bioinformatics, machine learning, and public health.
Join Our Team
We're growing rapidly across all of our teams. Find your next role at Delfi.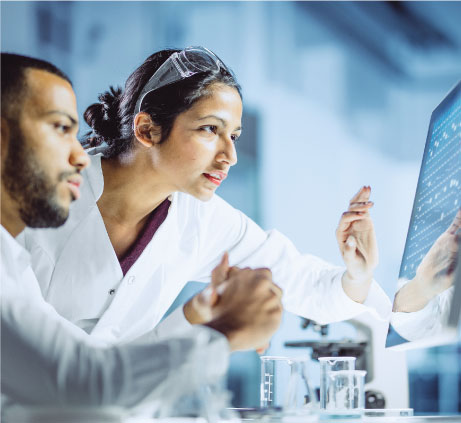 Cell-free DNA consists of DNA fragments released into the bloodstream when a cell is damaged or dies. They carry many clues about whether a person may have cancer.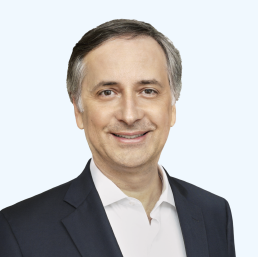 Victor Velculescu, MD, PhD
CEO and Founder
Victor is internationally known for his discoveries in genomics and cancer research. He and his colleagues performed the first genome-wide sequence analysis in human cancers, identifying key genes and pathways dysregulated in tumorigenesis. He developed methods for global gene-expression analyses and coined the word "transcriptome" to describe the patterns that could now be obtained in cancer and other cells. These analyses identified a variety of genes not previously known to be involved in neoplasia, including PIK3CA as one of the most highly mutated genes in human cancer. These efforts have led to new FDA-approved therapies and diagnostic tests widely used for patients with cancer. More recently, his group has developed noninvasive liquid biopsy approaches for early detection and monitoring of patients with cancer. These discoveries provide new paradigms for our understanding of human cancer that have benefited patients worldwide.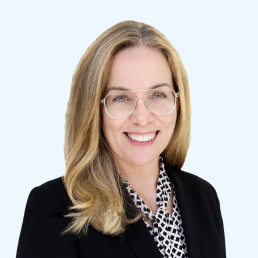 Jenn Buechel, MSc Eng
President & Chief Operating Officer
Jenn brings over 20 years of experience in launching products in a wide variety of industries, with a particular focus on bringing novel healthcare technologies from R&D to market. Most recently, Jenn held product and program executive leadership roles with GRAIL and Guardant Health. Prior to her work in diagnostics, she held roles of increasing responsibility at Genentech, Amyris Biotechnology, and McKinsey. Jenn earned an MSc Eng in Systems Engineering and an MBA from Stanford University, as well as a BSc Eng in Chemical Engineering and a BA in English from Queen's University in Canada. Active in global nonprofit and policy work, Jenn is passionate about improving the accessibility of high-quality healthcare to the most underserved populations.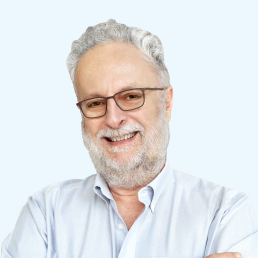 Nicholas C. Dracopoli, PhD
Chief Scientific Officer and Co-founder
Nicholas brings more than 20 years of biotech and pharma experience to Delfi Diagnostics after having leadership roles at PGDx, Janssen, and Bristol-Myers Squibb in oncology translational science. Nic obtained his BSc and PhD degrees from the University of London and completed postdoctoral fellowships at the Memorial Sloan-Kettering Cancer Center and Massachusetts Institute of Technology. Subsequently, he served as Assistant Director at the Whitehead Institute/MIT Genome Center, and as a Section Chief at the National Center for Human Genome Research at the National Institutes of Health before moving to the biotechnology and pharmaceutical industry. Nic has authored more than 75 scientific publications and has extensive experience in the fields of genomics, molecular biology, and cancer research.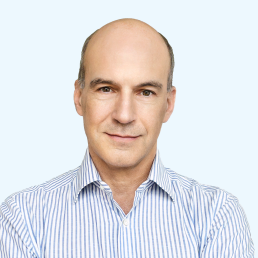 Peter B. Bach, MD
Chief Medical Officer
Health policy and payment expert, pulmonary physician, and lung cancer epidemiologist, Peter has devoted his career to repairing defects in the healthcare delivery system that impede access to high-quality cancer care and working to ameliorate healthcare's cost crisis. His work spans seminal studies including that identification of racial gaps in lung cancer care, the development of the first lung cancer risk prediction model (the "Bach model"), lead authorship on multiple lung screening guidelines, and definitional work on pharmaceutical pricing and value. Peter previously served as Senior Adviser at the US Centers for Medicare & Medicaid Services and mentor on many National Institutes of Health K awards. He has been elected to the National Academy of Medicine, American Society for Clinical Investigation, and the Johns Hopkins Society of Scholars.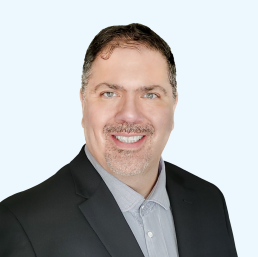 Tobias Mann, PhD
Vice President, Software Engineering
Tobias has deep expertise and leadership experience in next-generation sequencing, bioinformatics, and regulated software development in support of clinical testing laboratories. Prior to joining Delfi, Tobias was Vice President of Software Engineering at Adaptive Biotechnologies, where he led teams developing software to support development and production implementation of immunosequencing assays to support a variety of clinical and research applications. Before Adaptive, Tobias held roles of increasing seniority at Progenity and Illumina, supporting development of products and applications of next-generation sequencing. Tobias is a passionate cook and forged his own chef's knives after watching all too much "Forged in Fire."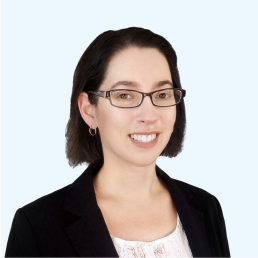 Allison Ryan, PhD
Vice President, Data Science
Allison joins Delfi with 12 years of experience developing complex algorithms for genetic testing. She has developed and launched laboratory-developed tests in clinical applications including noninvasive prenatal testing, transplanted organ health, and oncology minimal residual disease testing, leading to more than 2 million reported test results. Allison is an author on more than 20 publications and 10 issued US patents. She was previously Vice President of Data Science at Natera, where she managed a team of 30 data scientists, biostatisticians, and bioinformaticians, as well as being a founding leader of the Women's Resource Group. Allison completed her BS, MS and PhD in Mechanical Engineering at the University of California, Berkeley as well as performing with the Cal Marching Band.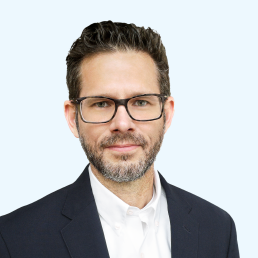 Rob Scharpf, PhD
Head of Computational Biology and Co-founder
In addition to his role at Delfi Diagnostics, Rob is Associate Professor of Oncology and Biostatistics at The Johns Hopkins University Schools of Medicine and Public Health. He received his PhD in biostatistics at Johns Hopkins and is an expert in developing statistical methods and software for high-throughput genomic data analysis, including machine-learning models for cancer detection and Bayesian approaches for modeling batch effects, data integration, and cancer risk. He was the recipient of the Director's Award for Teaching from the Sidney Kimmel Cancer Center in Philadelphia and the Margaret Merrell Award for Outstanding Research as a  PhD student. His publications have appeared in leading scientific, statistical, and epidemiologic  journals, including Nature and the Journal of the American Statistical Association.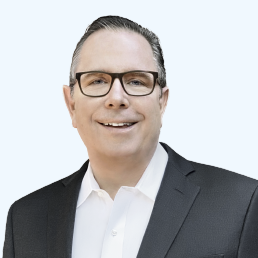 Timothy McDaniel, PhD
Vice President, Technology Development
Tim brings three decades of genomics research, product development, and diagnostics experience to Delfi Diagnostics. Prior to Delfi, as a senior vice president at TGen, he oversaw Ashion Analytics, a diagnostics laboratory, acquired by Exact Sciences in 2021. Before that he was at Illumina, where he led programs to develop the company's core next-generation sequencing consumables, launching more than 25 products and helping to grow the company from a startup into the world's leading genomic sequencing technology provider. A molecular biologist by training, Tim was a Damon Runyon Postdoctoral Fellow at Stanford and earned his PhD from the University of Maryland, Baltimore and BA from UC Santa Barbara.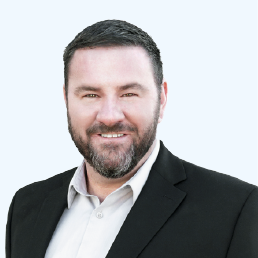 Paul Sheives, JD, MS
Vice President, Government Relations & Alliance Development
Paul brings nearly two decades of experience advising and leading life sciences companies on issues related to reimbursement, regulatory and government relations.   A molecular biologist and lawyer by training, he most recently led health policy and reimbursement at Roche Diagnostics.  Prior to this experience, Paul led reimbursement and regulatory activities at the American Laboratory Clinical Laboratory Association American Clinical Laboratory Association and served as that organization's staff representative to the Pathology Coding Caucus, an advisory board to the AMA CPT Editorial Panel.  Paul also led personalized medicine policy at the Biotechnology Innovation Organization after practicing in two large, international law firms as a legal associate and regulatory science advisor in the areas of FDA and reimbursement law. He holds a J.D. from the Georgetown University Law Center, a M.S. in Molecular and Cellular Biology from the University of Texas Southwestern Medical Center at Dallas, and a B.S. in Microbiology from the University of Texas at Arlington.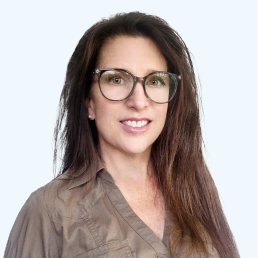 Michaela Hart, MS
Vice President, Quality, Regulatory, and Lab Ops
Michaela is the Vice President of Quality, Regulatory, and Laboratory Operations at Delfi. She has been a corporate executive for more than 25 years, and has leveraged her management experience into that of leader, career coach, speaker, and author. Michaela has had a remarkable career in laboratory operations, quality, and regulatory roles at companies in the biotechnology, diagnostic, and pharmaceutical sectors, including Syntex, Veracyte, and Roche. She wrote, "Let Them Lead – how to command less and accomplish more", a book on servant leadership.
Michaela shares her life with a number of close friends, is immensely proud of her two grown children, Kyle and Nikki, and loves to ride and show her Arabian horses.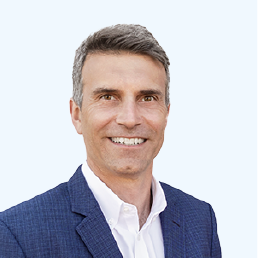 Chris Cisar
Vice President, Market Access and Health Economics
Chris has almost 3 decades of healthcare experience spanning diagnostics, large biotech/pharma, and healthcare consulting. His expertise includes commercial strategy and product development, commercial model innovation, and coverage & reimbursement.
Prior to joining Delfi, Chris spent 10 years in molecular diagnostics with Myriad Genetics, Inc. and Veracyte, Inc. where he led cross functional teams on clinical utility evidence generation leading to first in class coverage of novel tests, new coverage for follow-on tests, and expanded coverage of existing tests yielding over $3.0B of increased reimbursable addressable market.
Chris earned his Bachelor's of Science degree in Business Administration from Pennsylvania State University. He has four children with his wife Shannon; Sarah, Sophie, Kacey and Will.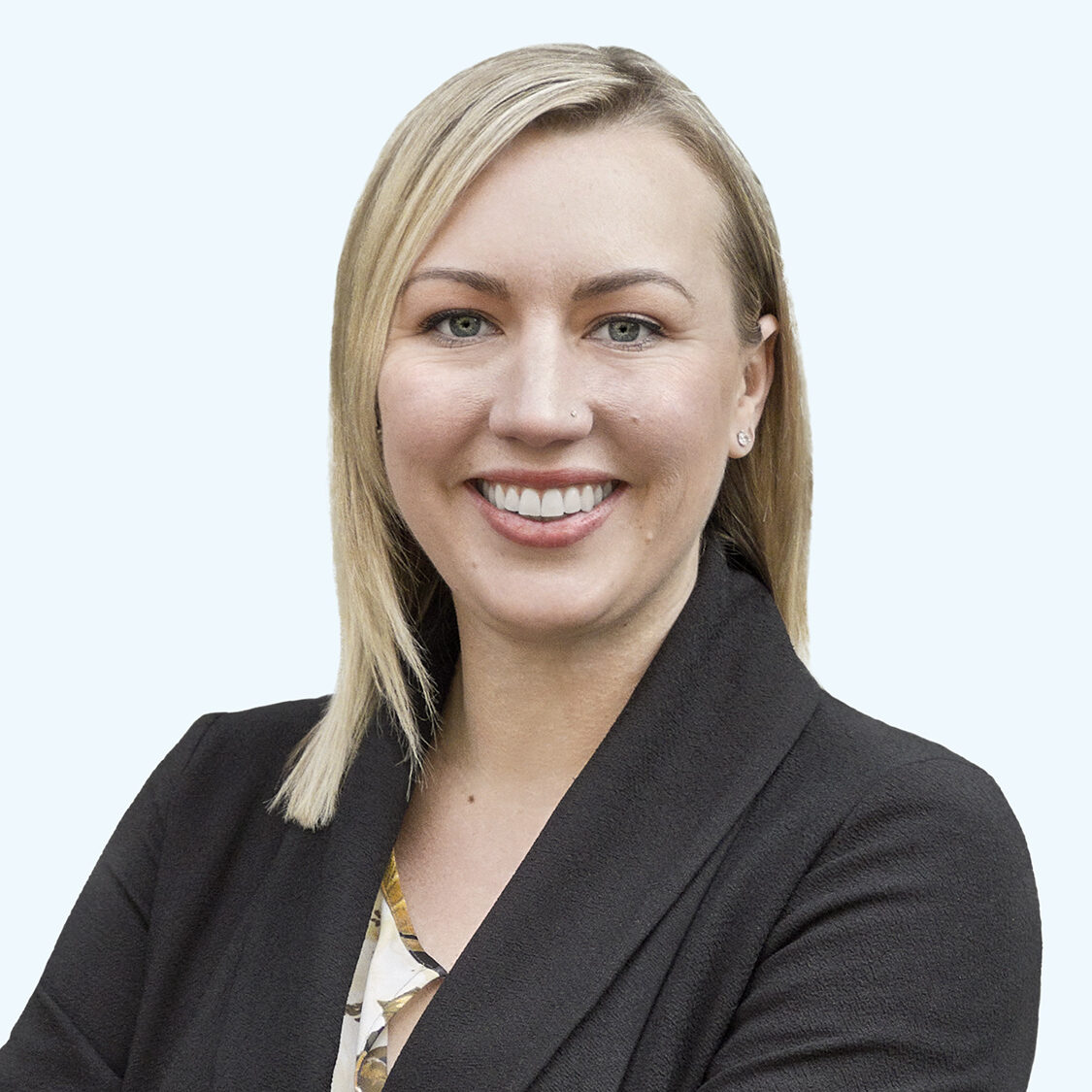 Ally Dashner
Head of People
Ally is Delfi's Head of People. She joined Delfi in 2021 as Director of Talent Acquisition and in 2022 took on leading the People team and driving the people strategy. Ally has a proven track record of building high-performance, mission-driven cultures that enable everyone to be the best they can be.
Before joining Delfi, Ally led recruiting and managed HR Business Partnering at 23andMe. After kicking off her career in the nonprofit sector as a health educator, Ally moved into the tech and biotech industries at companies like Netflix and Coherus BioSciences.
Ally earned her Bachelor's of Art in Community Studies from University of California at Santa Cruz.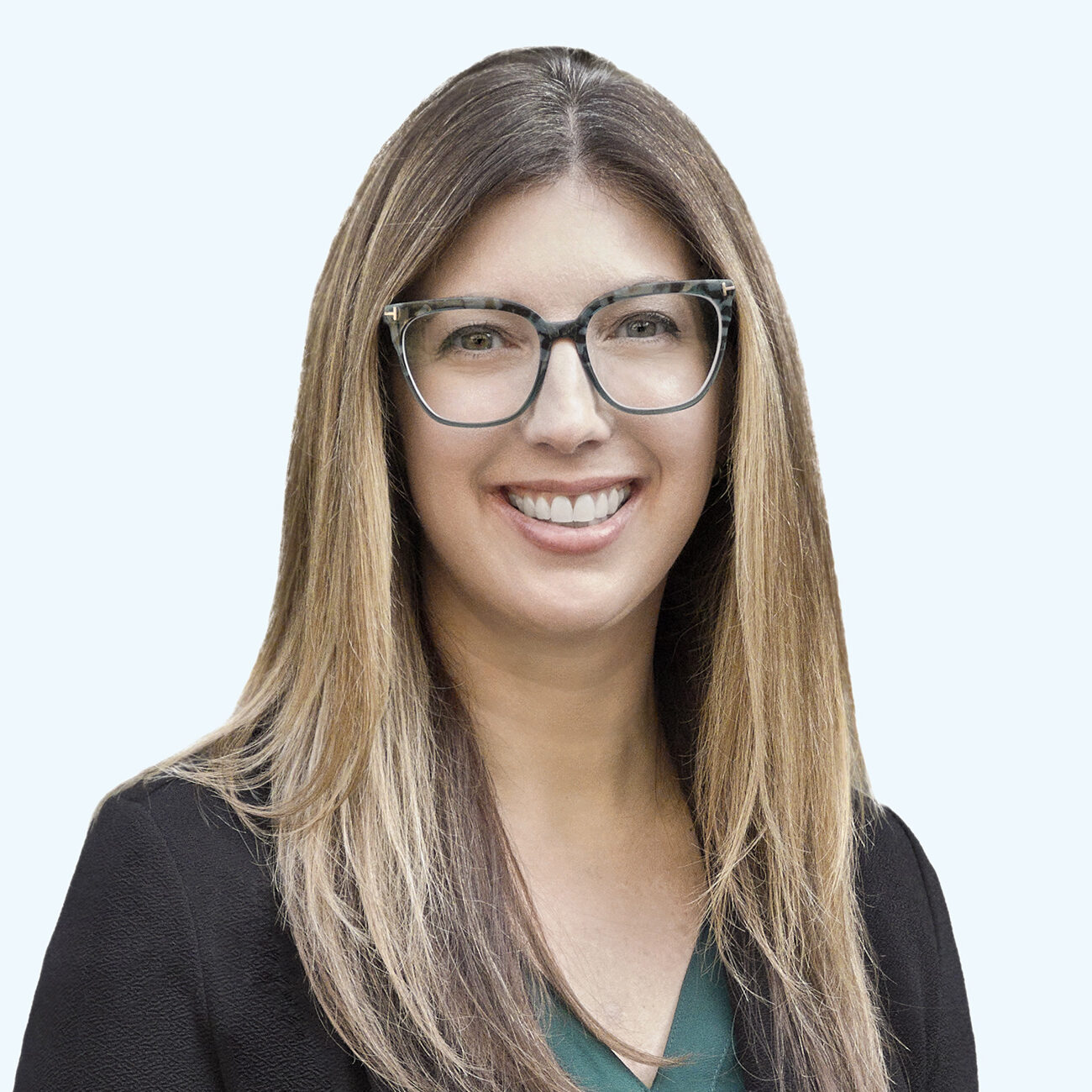 Lee-Ann Smith-Freeman, JD, PhD
Vice President of Legal
Lee-Ann most recently served as Associate General Counsel at Twist Bioscience, handling intellectual property, commercial, marketing and procurement legal matters. Prior to that, she specialized in patent preparation, prosecution, and strategy in the biotech, biopharma, medical device, computer and chemical fields as a patent attorney at Sheppard, Mullin, Richeter & Hampton LLP and at Zilka-Kotab, PC. She earned her Ph.D. from the University of Southern California and her J.D. from the Santa Clara University School of Law.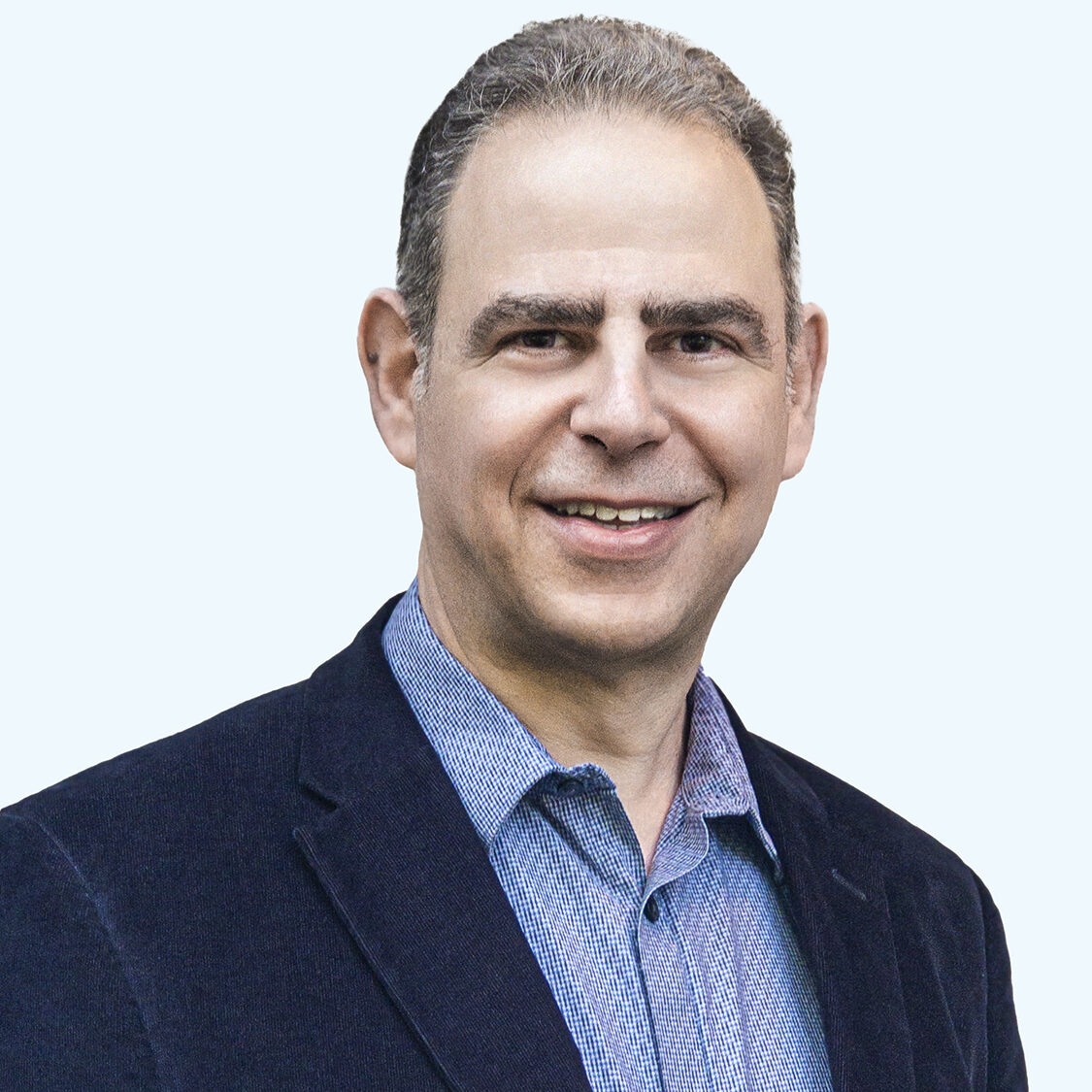 David Morgenstern, PhD
Vice President, Clinical Development
Dave is DELFI's Vice President of Clinical Development. He joined DELFI from Roche Diagnostics, where he spent more than a decade in clinical development roles focused on oncology screening and diagnostic products, most recently as Global Head of Clinical Development for Oncology and Genetics. Prior to Roche, Dave led Clinical Affairs at Endocyte, a clinical-stage pharmaceutical company acquired by Novartis in 2018, focusing on both therapeutic and companion diagnostic clinical evidence generation. Before that, he managed multiple clinical studies at Merck. He received a PhD in Microbiology and Immunology from Indiana University.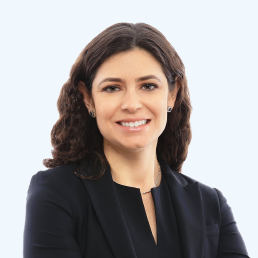 Cindy Soriano
Vice President, Finance
Cindy brings over 15 years of finance experience. Most recently, Cindy oversaw the finance teams at Zogenix and played a key role in the company's sale to UCB and post-sale integration efforts. Prior to that she held roles of increasing responsibility over her 8 years at BioMarin Pharmaceuticals with broad experience across pre-clinical, clinical and commercial stage programs. Earlier in her career, Cindy provided assurance and advisory services to private and public companies at PwC. Cindy earned an MS in Accounting from the University of South Florida and is a licensed CPA in California.