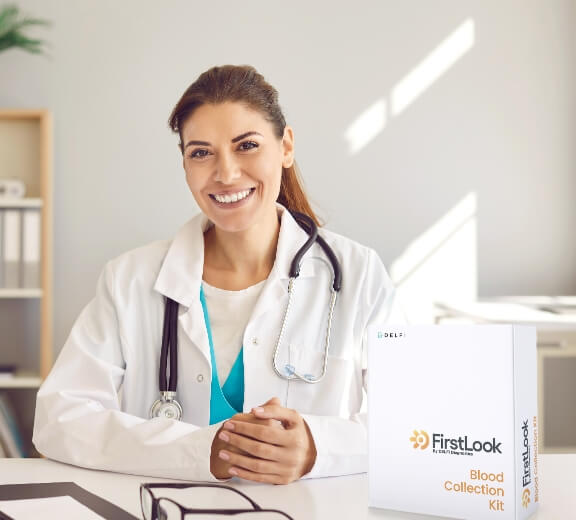 94% of eligible adults aren't getting the nationally recommended screening1
Lung cancer is the leading cause of cancer death in the United States.2 15.1 million Americans are at an elevated risk for the disease* but only 6 percent get recommended screening with a low-dose CT scan.1,3 While lung cancer is most treatable when caught in its early stages, most people do not initially show any signs or symptoms.
The FirstLook blood test has a negative
predictive value of 99.7%.4
FirstLook is a simple and efficient laboratory developed blood test that can be added to routine bloodwork during an individual's health check.

FirstLook's breakthrough technology analyzes DNA fragment patterns (fragmentomics) in the blood to detect lung cancer with high sensitivity. Our test provides an actionable report with clear information to help healthcare providers and their patients determine any necessary additional screening.

FirstLook's whole-genome sequencing and machine learning approach makes screening more accessible for everyone who needs it.
Learn More About Firstlook
If you are a health system interested in learning more about how FirstLook can facilitate the lung cancer screening process at your institution, please contact DELFI.
*Individuals who are over 50 with a specific history of smoking may be eligible for lung cancer screening.
We look forward to meeting you!
DELFI will be presenting data and information on FirstLook and our fragmentomics approach at
upcoming industry meetings:
October 8-11, 2023, Honolulu

October 8-11, 2023, Las Vegas
Beyond FirstLook
DELFI is committed to bringing additional products to market that address major unmet medical needs with strong demand for new solutions. We are taking a scientifically rigorous and sustainable approach to ongoing innovation with our DELFI platform.
DELFI has published promising proof-of-concept data in other cancer types. As our platform is designed to be flexibly deployed, we are also building a body of evidence to show how the DELFI platform can be used for monitoring and minimal residual disease (MRD) applications.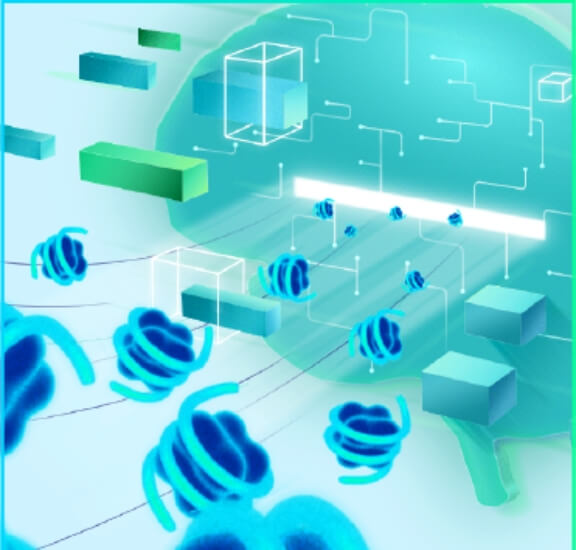 References: 1. American Lung Association. New Report: Critically Low Lung Cancer Screening Rates Reveal Opportunity to Save More Lives. Nov. 2022. 2. NIH National Cancer Institute. Cancer Stat Facts: Common Cancer Sites. 3. Meza R et al. Evaluation of the Benefits and Harms of Lung Cancer Screening With Low-Dose Computed Tomography Modeling Study for the US Preventive Services Task Force. JAMA. 2021;325(10):988-997. 4. FirstLook Performance: Data on File.
The FirstLook Lung test is a laboratory-developed test. It was developed and its performance characteristics determined by DELFI Diagnostics. It has not been cleared or approved by the FDA. The laboratory is regulated under the Clinical Laboratory Improvement Act (CLIA) as qualified to perform high complexity clinical tests. This test is used for clinical purposes. It should not be regarded as investigational or for research.
FirstLook is a trademark of DELFI Diagnostics, Inc. used worldwide.